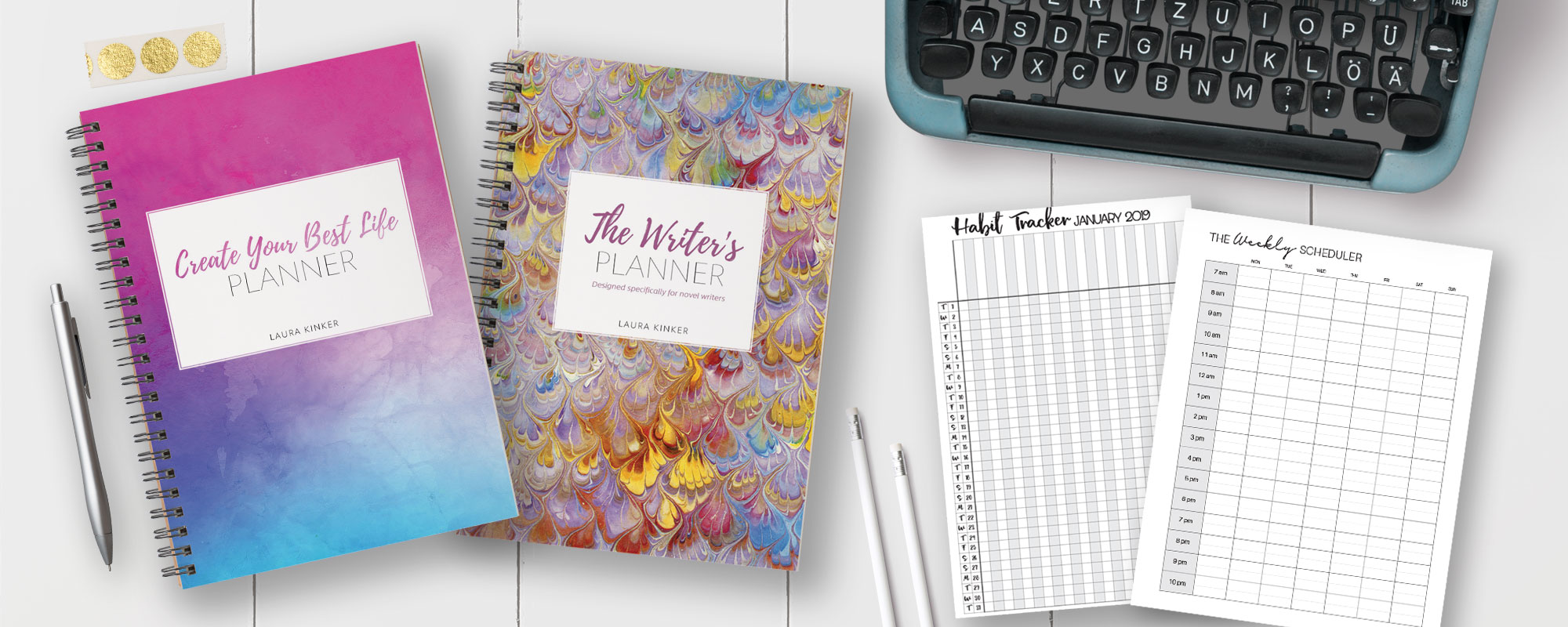 GET YOUR LIFE ORGANIZED
Whether you want to create your best life or tackle your next writing project, you'll delight in these easy to use yet super organized planners designed specifically to help you to achieve your goals. All planners are available as either an instant download or as a coil-bound printed version (that will be shipped to you). You can also start these planners at any time since they allow you to fill in your own dates. All planners include 12 monthly calendars along with five weekly layout spreads per month.
Create Your Best Life Planner
The Create Your Best Life planner is designed to help you create your best life by helping you get clear about what you want and helping you to design a realistic plan to get there.
Complete with life mapping, comprehensive life assessments, goal setting, habit trackers, monthly check ins, and monthly and weekly calendars, this planner will get you well on your way to achieving your goals while living a fun-filled life.
The Writer's Planner
The Writer's Planner is designed specifically to help novel writers by providing writing development tools along with a comprehensive monthly/weekly planner.
Complete with writing development tools such as writing goals, a submission tracker, character cheat sheets and plot development, this planner will help you keep all your writing thoughts well organized and in one place. This planner also offers a comprehensive monthly and weekly calendar that has space for monthly goal setting, habit tracking and more.
Join our mailing list.
Never miss out on free printables, new designs, events or promotions again.