I'm so excited you're here. I want to show you how to live a passion-driven life that embodies who you are and what's most important to you.
Life is short. Discover how to make the most of where you are now and how to get to where you want to go.
We'll discuss how to leap frog over that pesky thing called fear while creating a solid plan to get you to where you want to go in life.
I'll help you strategize everyday schedules to ensure you're plugging in those things that you love most while also ensuring that you're working towards your goals.
I'll help you to hurdle all those blocks standing in your way while showing you how to discover new parts of yourself that will allow you to SHINE like never before.
I want to help you to blossom into the best version of yourself – that self you've always wanted to be but weren't sure how to make happen.
It's easy to get started!
Schedule an introductory session with me (cost-free!) to discover how I can help you to start living a passion and purpose filled life.
Questions? Feel free to ask.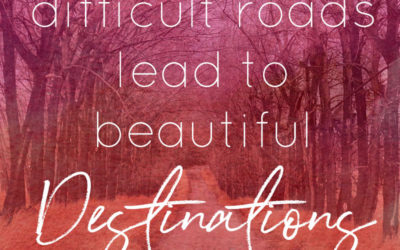 Challenges can be difficult. No one wants them. But what if I told you that your challenges and difficulties are showing up for a good reason and are blessings in disguise? Think about it. Every challenge or difficulty you face offers you an opportunity to shape and...