DAY 1
What really should be a six hour trip ended up taking my husband Kurt and I about 10 hours. Yes – we had a lot of stops but not enough to make up for the missing four hours.
One of the first stops we made (after a quick lunch in Michigan City, Indiana, and at Michigan's mile marker one to grab an arm load of magazines and brochures) was in Grand Haven, Michigan. We skated through Grand Haven the last time we were driving down from Whitehall, Michigan, in August but didn't spend any real time there. I had wanted to grab a pretzel from this crazy good bakery but they were closed. Ended up doing dinner at the Grand Haven Brew House downtown. It wasn't anything spectacular but somewhat quick with an extensive list of beer that we didn't try since we still had a ways to drive.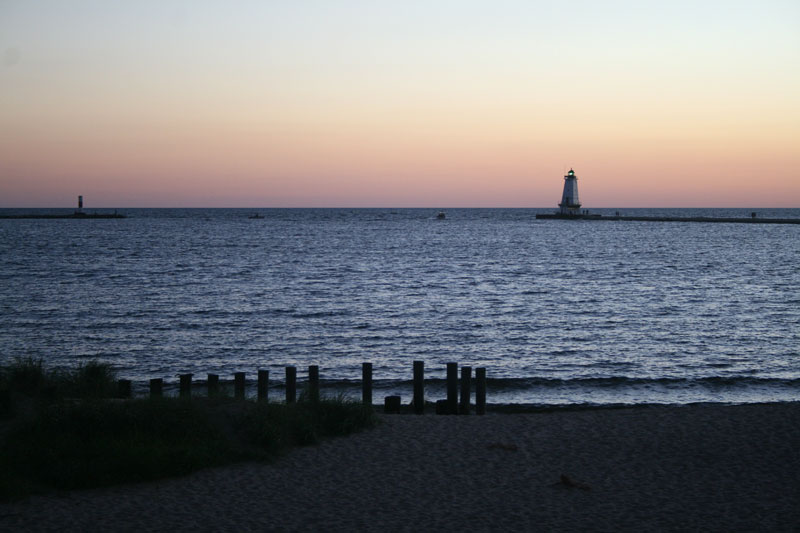 We made it as far as Ludington, Michigan, just as the sun was setting. We drove through the wind turbine generator farm–a truly gorgeous sight to see at dusk. We drove to Lake Michigan hoping to catch a glimpse of the sunset but just missed it. Took pictures anyway.