DAY 2
Today we took a drive up the Lake Michigan coast to check out Elk Rapids, Charlevoix, Petosky and Harbor Springs. It's surprising that I've never made it up to these places (that I can remember). It was another gorgeous sunny day and part of me wondered if we should be spending the day on the beach.
First stop we made was in Elk Rapids. We drove through the small downtown to the waters edge where we stopped and took some pics of the water.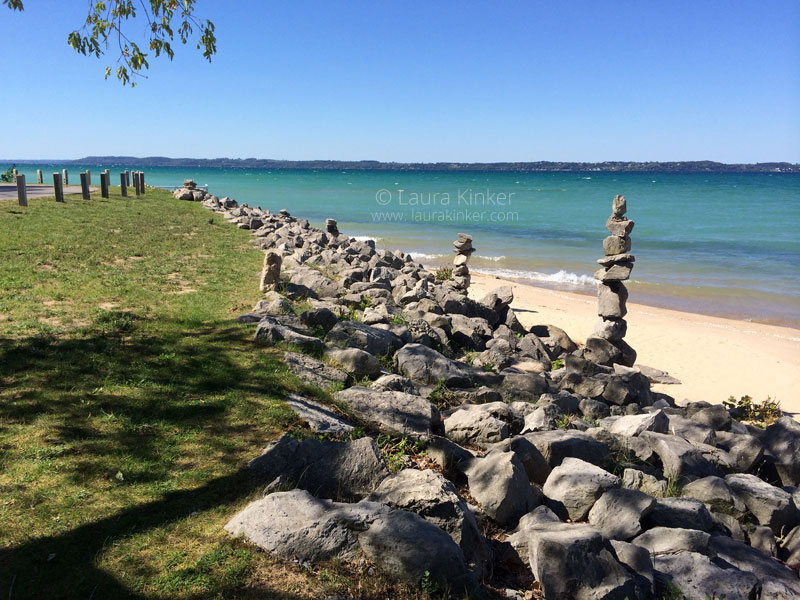 After the pics, Kurt and I had lunch outside at TJ Charlie's – this cute little diner. I loved that the older guy sitting outside knew everyone. Everyone that passed by said "Hey Joe" and stopped to talk with him. He was sitting with a younger guy (mid 20s) and talking about the history of the town (all the inside scoop) which I found fascinating. I wish I could have pulled up a chair and talked with him. I'm sure he wouldn't have minded.
Inside a bunch of older ladies were playing bridge. It was like walking into someone's grandma's house. I loved it. I wish I could have pulled up a chair and played with them, too. It looked like the kind of thing that they did every week (or even every day). Monday bridge club or something. I want to belong to something cool like that.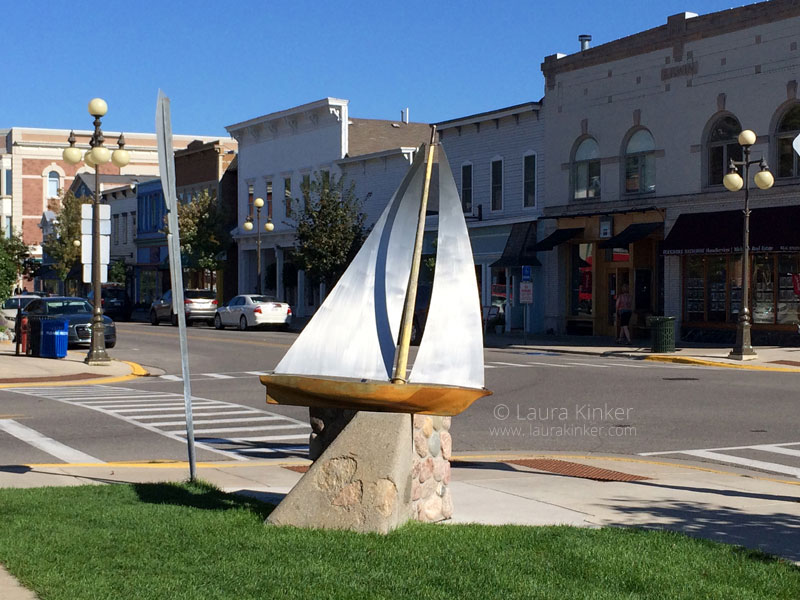 Kurt drove straight through Charlevoix and Petosky up to Harbor Springs. We made one stop off at a turn off so I could take more pictures of the water. I don't remember Charlevoix at all and took zero pictures there.
Harbor Springs was small and you could tell it dripped money but in a subtle summer cottage sort of way. Everything felt a bit down played. We drove up the bay on the road literally right on the water, taking in all the expansive super green and perfect manicured lawns rolling up to super huge houses with gorgeous views and docks jutting out into the bay. Yes – I'd love to live here.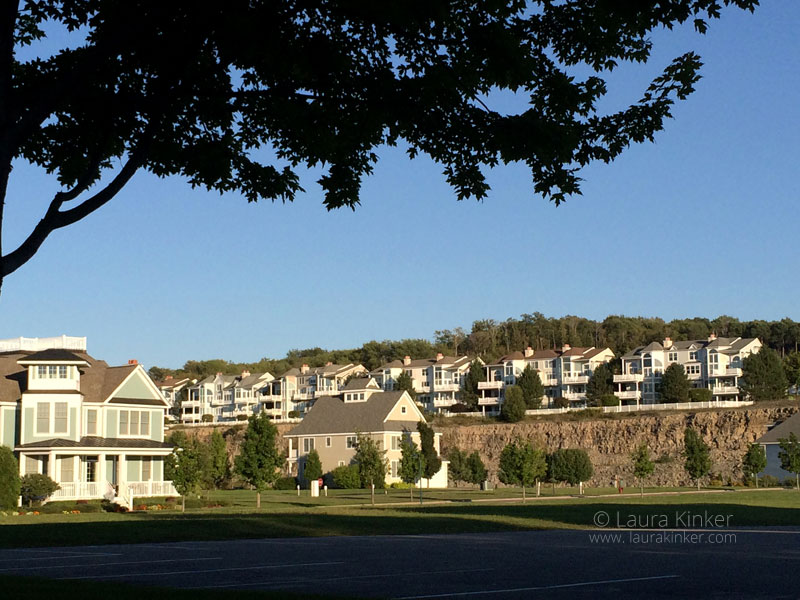 We drove back down to Petosky and stopped so I could browse some shops. By this time it was around 5 PM and shops were starting to close. Spent some time in an art gallery type shop (which I loved) and their hardware store that had a bunch of home type stuff.
For dinner we stopped at Knot Just a Bar just outside of Petosky in this cool newer development community. They had a bunch of condos hanging off cliffs and their own little bay and marina. We sat outside again. It was a gorgeous night. The sun was just setting. Ordered another chicken cherry salad and Kurt had fried perch (his favorite). Had some beers. It was nice to just sit and relax and watch the sun dip behind the mansions on the peninsula.